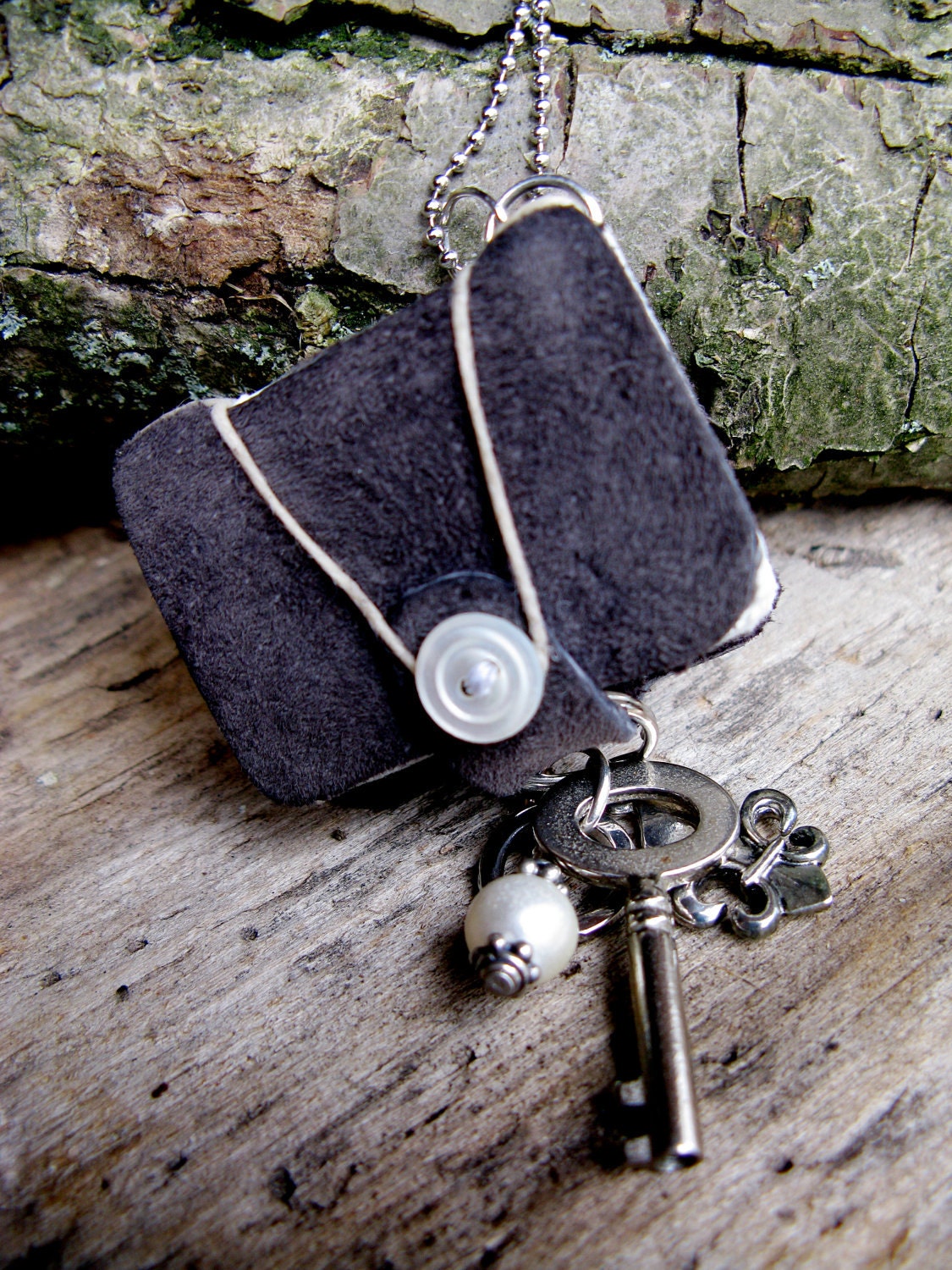 Celebrate the written word with this adorable miniature fully functioning book. This tiny, 1" x 1 1/2" inch book features 48 hand torn pages bound and hand sewn. The button closure is functional and allows you to open the book and write upon it's pages. The cover is a soft grey leather.
The mini book hangs from an 18" delicate ball chain and is set off with an antique key, fleur d...
Click Here to Visit My Etsy Shop!